Introduction
For more than 30 years, HB Healthy Body Products has been specialized in Healthy Aging with

HB Anti-oxidant Nr.1
This is a high-dosed and extremely effective combination of vitamins and antioxidants WITHOUT fillers (less than 5 promille). HB Nr.1 is designed to be used on a daily basis for life-long health support. It provides maximum protection against the unregulated oxidation processes in the body, independent of lifestyle, fitness, stress level or aging problems.
HB Nr.1 is unique in its domain and supports essential body parts like your skin, heart, blood vessels, immune system and energy level.



Standard use 1 dosage per day.


Recommended use
MAXIMUM PROTECTION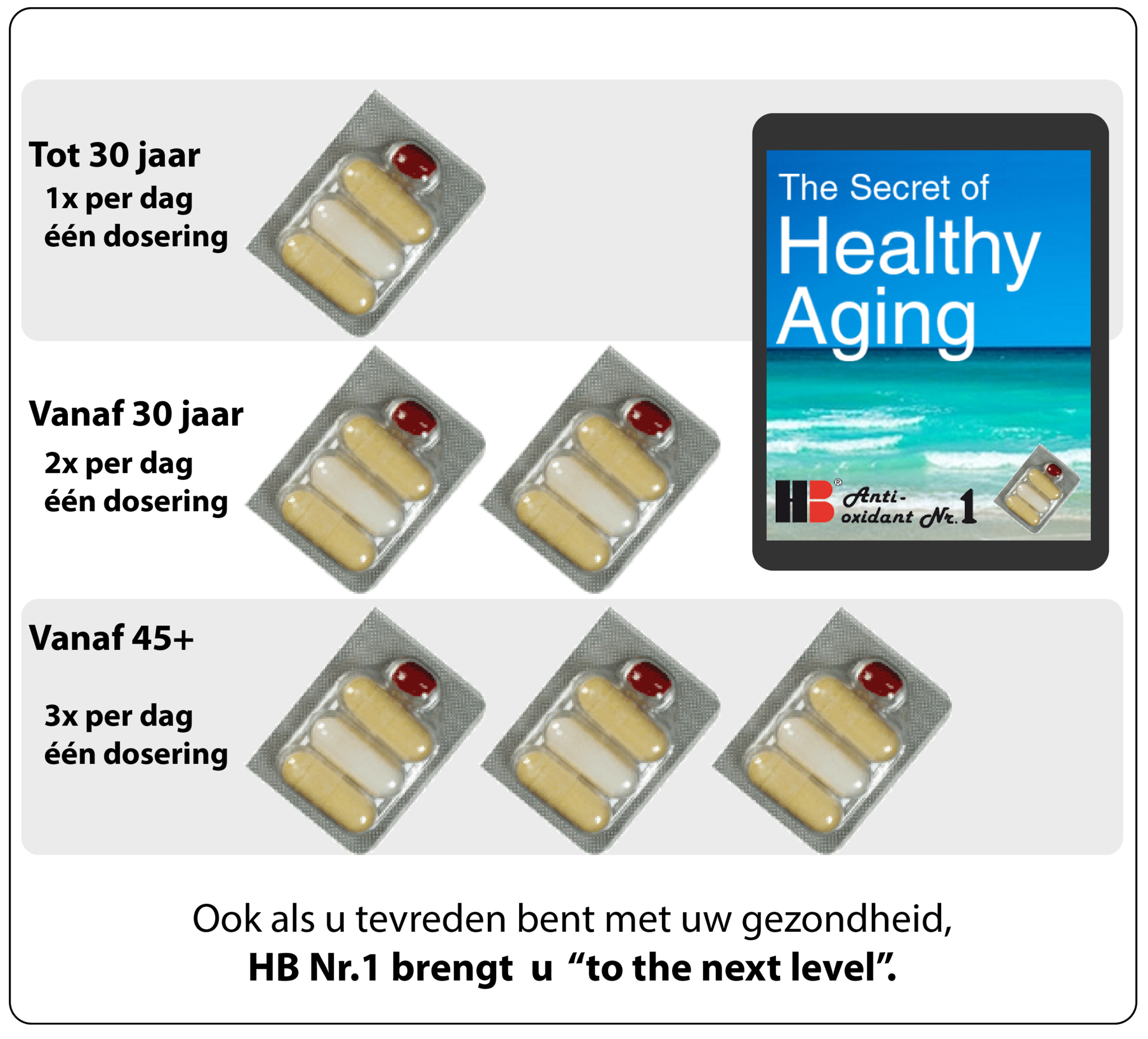 Convenient to use
Every dosage, containing four capsules, is packaged separately in a convenient blister, so no need to search for different capsules in different pots. Use water or another cold fluid to consume the four capsules sequentially.
HB Anti-oxidant Nr.1
40 doses per pack (160 capsules in total)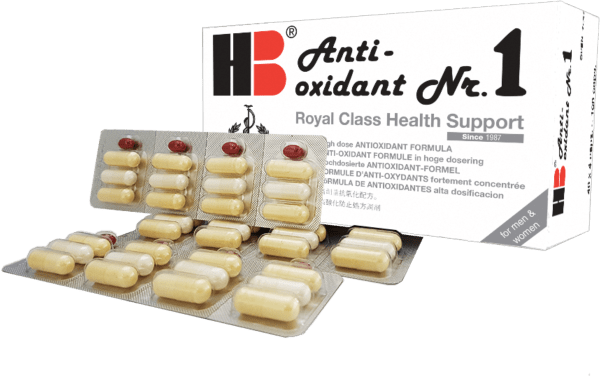 Price HB Nr.1
SUGGESTION
When ordering 2 packs or more.
Extra volume discount.
Samenstelling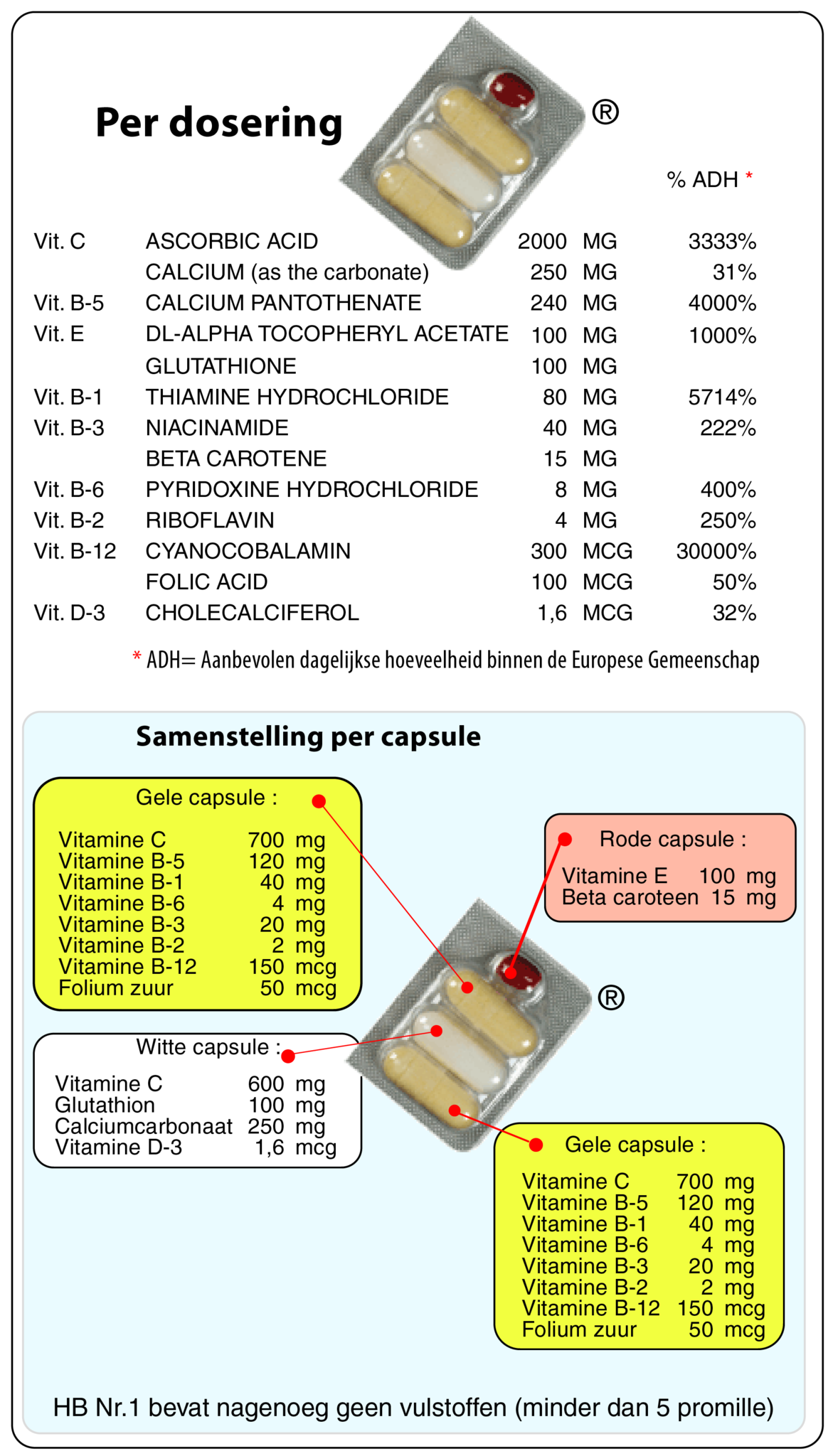 GB Heeft u vragen?
GB Wij helpen u graag
Bel 023 - 555 1 424
of 06 - 8345 0140
(whatsapp mogelijk)